Home > KY-AR04 carbon fiber heater,big sauna room as family health equipment
KY-AR04 carbon fiber heater,big sauna room as family health equipment
Product No.:4 person sauna room,2400W
Sauna cabin
Product Features:
1) Wood Material: Superior Canada Cedar with FSC for both interior and exterior with foot heater.
2) The large carbon heater to give you exactly different experience.
3) The design is the most popular item, one of the classic design
4) Suitable for different decoration.
5) Wall body comes with the backrest to ensure the comfort.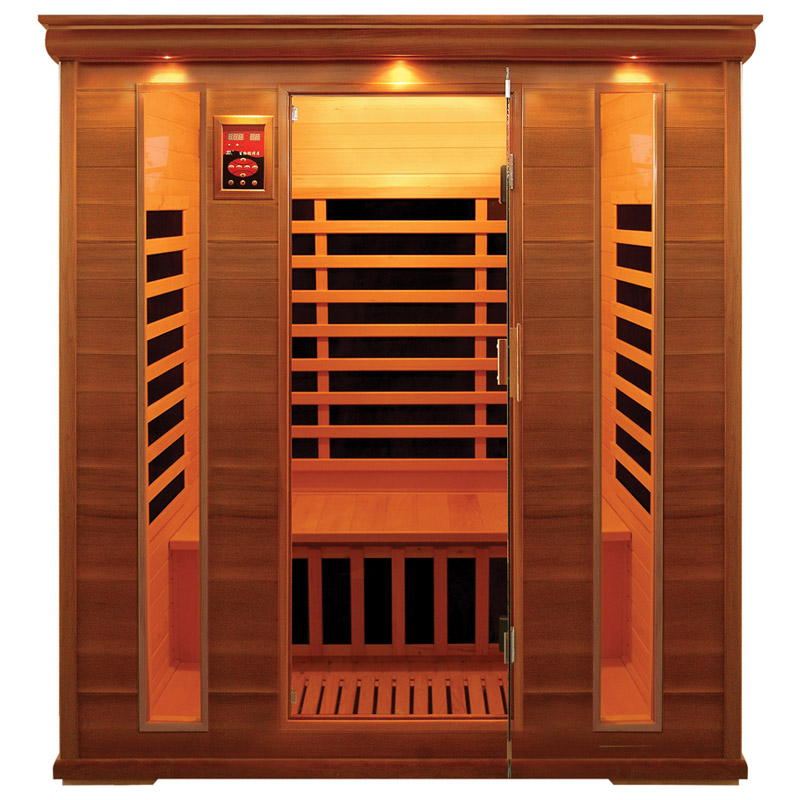 | | |
| --- | --- |
| Name | Far Infrared Sauna Room (dry bath) |
| Model | KY-AR04 |
| Size | 180*120*190cm |
| Capacity | 4 Person |
| Wood | Canadian Red cedar |
| Heater | Carbon heating panel |
| Power | 2400W |
| Operating Temperature | 18~65 ℃ |
| Control Panel | Dual Digital Control panel |
| Music player | Yes |
| LQ(20GP/40HQ) | 14/34pcs |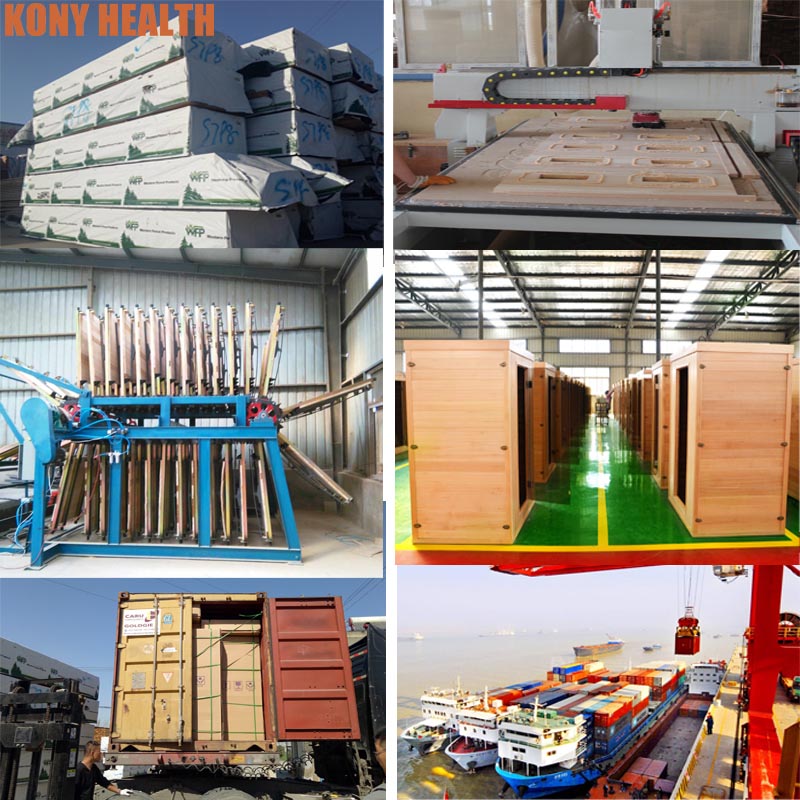 How The sauna be packed ?

Before installing the sauna room, pls check the number of the package boxes at first.
Kindly note that the far infrared sauna has 1-3 boxes totally for each set.

Easy Assemable :
follow steps as below, very easy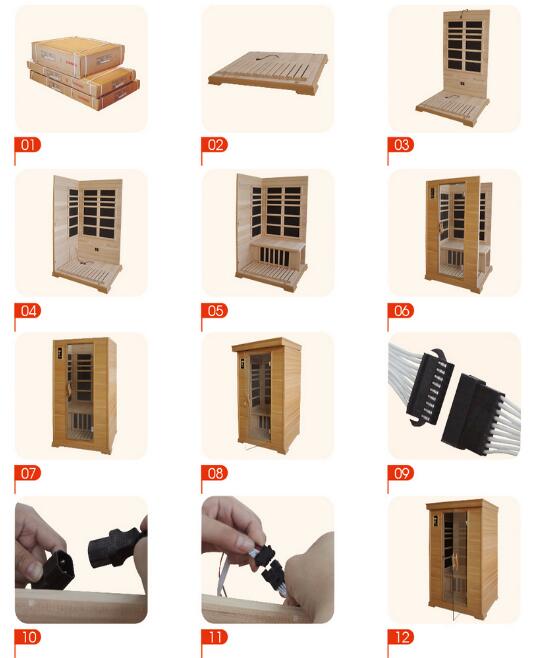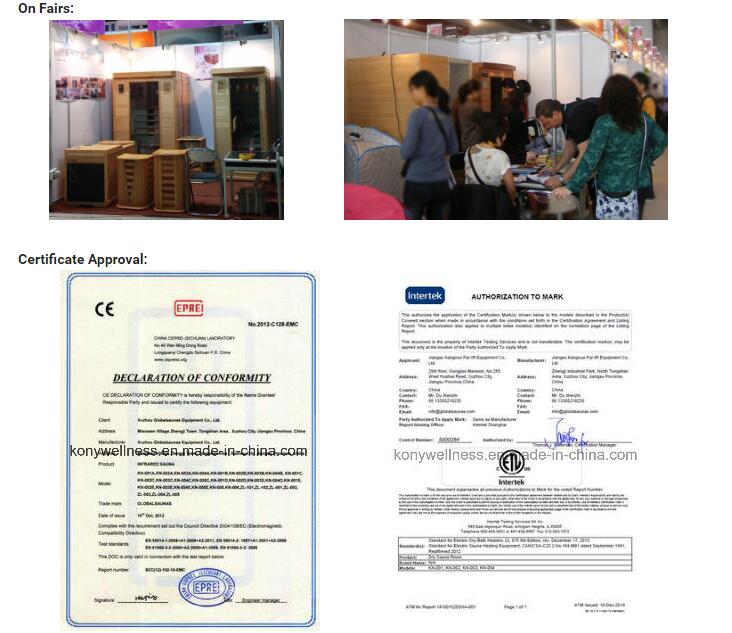 The effects of Far Infrared Ray to Human Body: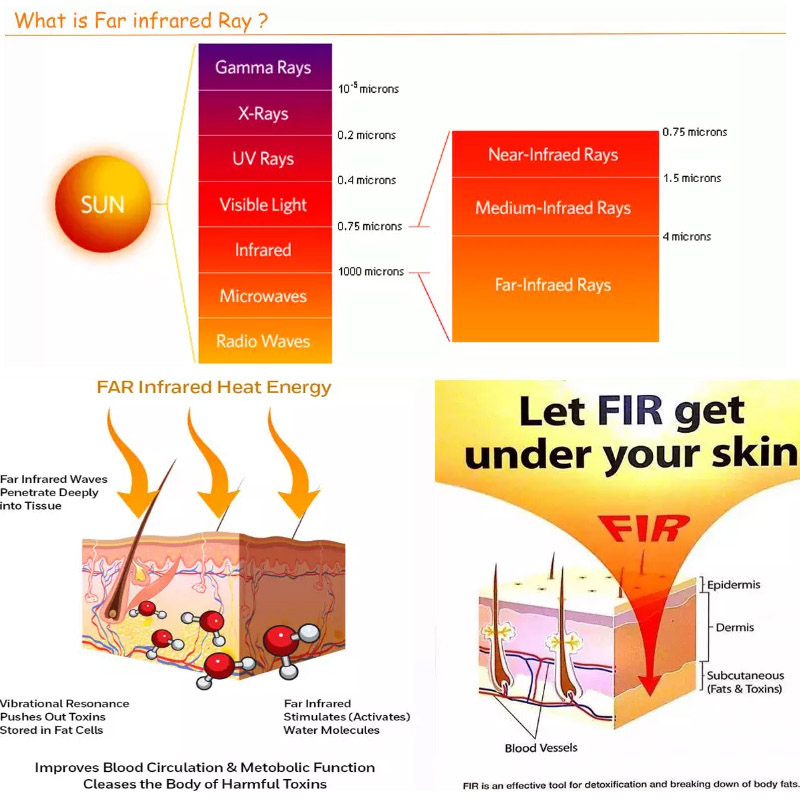 Tepidity effect
: maintaining the human body at a right temperature, which, compared to raising the skin
temperature, is more likely to raise the body temperature (this is applied to eliminating the cancer cells)
as well as relief of muscle fatigue.
Effect of growth promotion
: the far infrared can help the body tissue grow, thus it is an analgesic to scald
and burn, and can help the wound recover.
Purification effect
: stimulating blood circulation to supply the body with balanced nutrition.
Neutralization effect
: it is evacuate and helps neutralize order. The excreta and harmful heavy metal and
pigment accumulated in the human body are flushed out by sweating together with the remained body fat.
It can also reduce the surplus salinity of the human body; eliminate the cosmetic remains in the deep skin,
so as to keep the skin young with shine.
Absorption of moisture
: it helps maintain the moisture content of the human body at a proper level.
Relax effect
: your private natural forest space to relax whole body.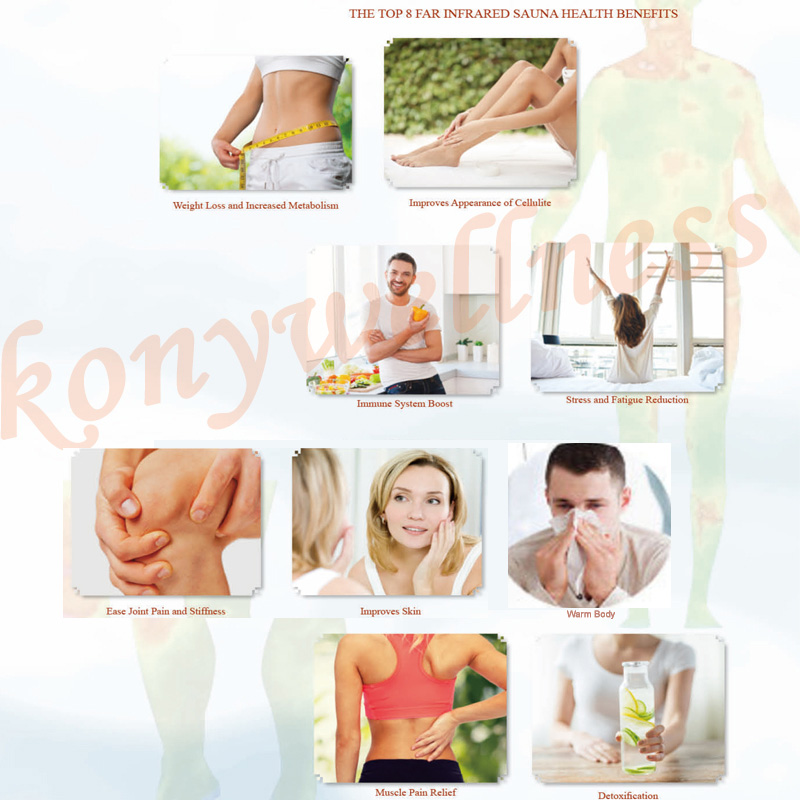 Contact Us
Name: Danny
Tel: 0086-6655 8861
Mobile: 0086 15375394523
E-mail: info@konyhealth.com
Skype: saunasales2
QQ: 896340927
WeChat: 0086 15375394523
Whatsapp: 0086 15375394523
Add: ADD: B Block Star City, The Crossing Of Feicui Road & Danxia Road, Economic & Technological Development Zone, Hefei, Anhui, China